SurePrep Academy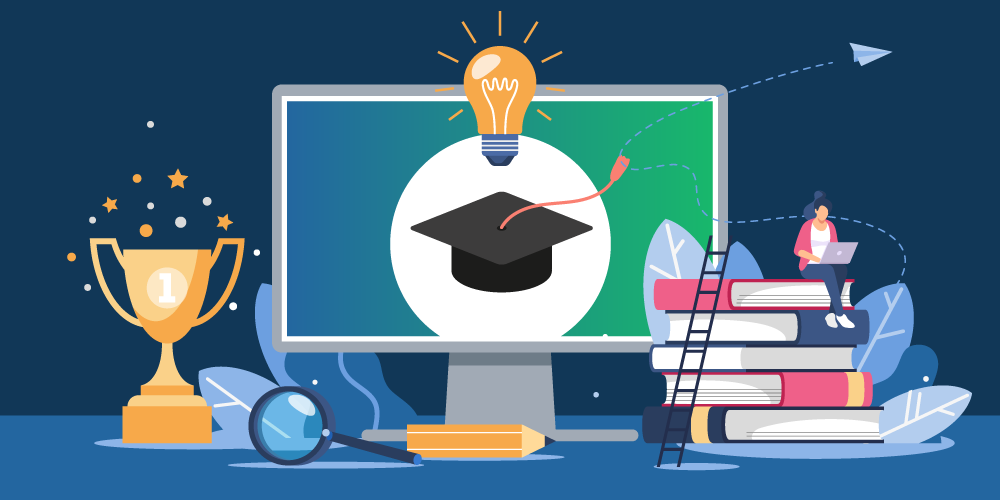 SurePrep Academy (SPA) is SurePrep's on-demand e-learning platform. SPA makes it easy to onboard new hires and refresh employee knowledge. We employ interactive content, software simulations, gamification, and animation to create an engaging learning experience for your team.
This resource is available 24/7 and regularly updated to reflect current information. All SurePrep customers receive lifetime access to SPA.
How does SPA work?
Your Success Team will assign learning plans based on the products and services you use. SPA provides paths for every participant in your 1040 workflow—from admins to preparers to reviewers. When your team graduates, they'll have all the information they need to use SurePrep solutions.
During onboarding, your entire tax team undergoes SurePrep training through SPA. Future hires can access the same standardized training plans. Standardized training ensures that every employee receives the same learning experience, regardless of when they join your firm. When your team shares the same source of truth, they can avoid miscommunications and maintain consistent processes. We encourage your team to review courses at regular intervals to refresh their SurePrep knowledge.
Interactive software simulations
SurePrep's Learning & Development Department built SPA based on andragogical best practices. SurePrep Academy courses include software simulations, knowledge checks, and auto-generated feedback to keep learners actively engaged.
SPA's interactive tasks simulate a live software environment to help users get a feel for SurePrep's interfaces and functions. We've dispersed knowledge checks throughout the content to integrate key information. SPA will automatically generate constructive feedback based on users' performances in simulations and knowledge checks.
FAQ nano videos
Need a quick answer to a question? SPA contains a catalogue of nano videos that directly address frequently asked questions (FAQs). Your staff can reference these short SurePrep training videos to get answers in seconds. Nano videos are just one more resource at your fingertips, alongside our expansive Help Center and unlimited support.
Progress reports
SPA tracks your team's progress. Speak with your Account Manager to establish a reporting cadence. You'll receive a spreadsheet that shows each user's progress in their assigned learning plans. Progress insights help your firm enforce compliance and ensure that team members stick to the training timeline.
Guided vs. foundational onboarding 
SurePrep Academy is one component of our guided onboarding option, which also includes live training with SurePrep product experts. On-demand learning puts your firm in control, but your Success Team will be with you every step of the way. The guided SPA paths are designed to complement our live training for a holistic learning experience. After onboarding, you can supplement SPA with additional live training options at any time. 
If you opt for our foundational onboarding plan, your team will be placed on augmented SurePrep Academy paths that contain additional features to encourage participation and enthusiasm. The foundational tracks employ gamification techniques to make learning more fun. They also reward SPA points and badges for course completion so that your team feels engaged and accomplished as they progress through their learning paths. 
The importance of learning
Learning opportunities are one of the "business critical" labor trends identified by Boomer Consulting, Inc. Quality employees gravitate toward companies where they can grow their skills on the job. SurePrep technology know-how is an increasingly in-demand skill on the hiring market. Sandra Wiley, Boomer Consulting President, and Greg Pope, SurePrep Marketing VP, discuss these trends in our recorded webinar, 5 talent trends in tax & accounting.
5 talent trends in tax & accounting
Watch Webinar